Machine de formage
Introducation:
La machine se compose du dérouleur et de sa base, du matériel de guidage des tôles, du système de profilage, du matériel de post-coupe, du matériel de pressage, du système de post-coupe, de la station hydraulique, du système de contrôle.
Caractéristique de la machine:
1. formant précis
2. Le support de formage hautement solide garantit les produits et une qualité élevée et uniforme du produit final
3. L'opération minimise automatiquement la tolérance de la longueur de coupe
Caractéristique des produits:
1. Un design élégant et attrayant, donnant l'apparence d'une tuile traditionnelle.
2. Résistant au gel, à la chaleur, à la grêle et aux tempêtes; 100% étanche grâce au canal latéral sur chaque feuille pour plusieurs modèles.
La matière première 3.The peut être dans la couleur différente, avec la recherche élégante et noble. Il est largement utilisé comme jardin comme usine, hôtel, exposition, villa, construction civile etc.
Paramètres techniques
Minimum Curving Radius

R=450mm

Raw

M

aterial

T

hickness

0.2

-0.7

mm

Speed of

Arc Line

10

-

12m/min (adjustable)

Speed

4-6m/min

Size

about

2200mm×950mm×1500mm

Control

Delta PLC computer control ( frequency converter)

Hydraulic Power

4KW

Roller Material

45#forged steel, with surface polished and coated with

0.05mm thickness hard chrome

Shaft Material

high grade 45#steel with diameter 75mm

Pressing Die

Cr12mould steel with quenched treatment

Total

W

eight

2200KGS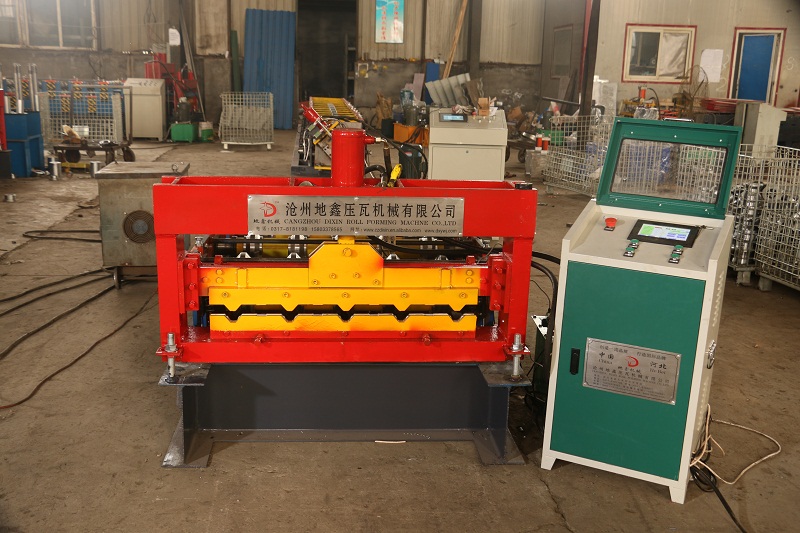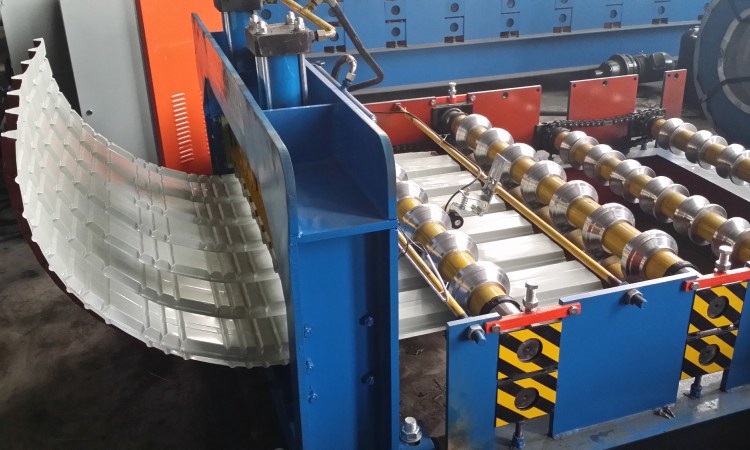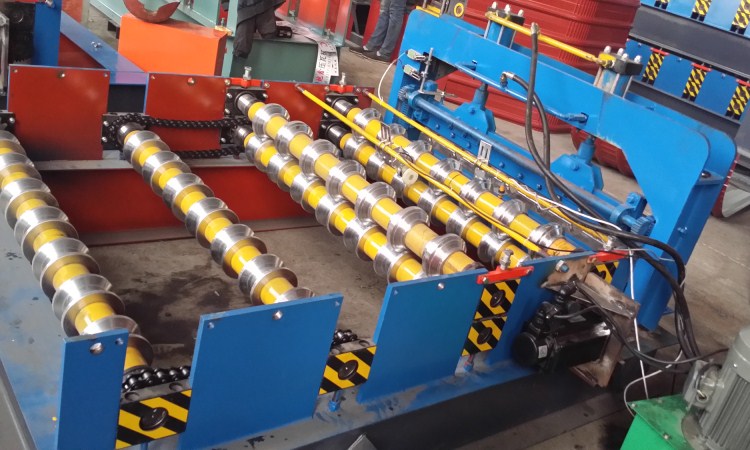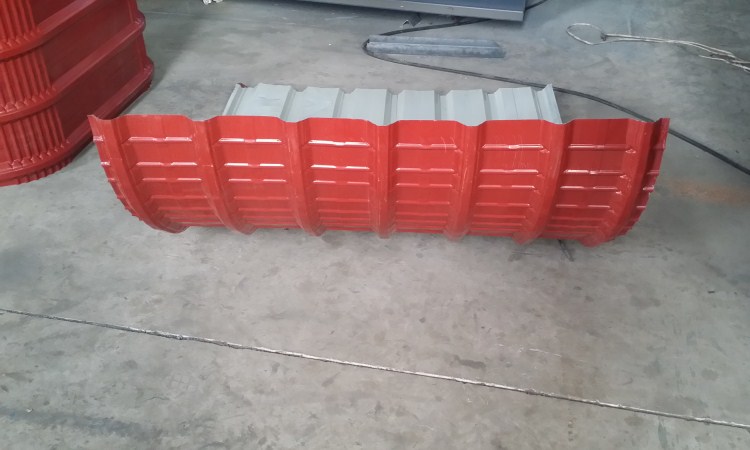 Nos services
Service après-vente de rouleau de toit courbe formant la machine
Nos produits sont largement utilisés dans diverses usines industrielles, points de beauté, construction de village de vacances, hôtel, exposition, fabrication de bâtiments en acier facile, et ont des caractéristiques telles qu'une belle apparence et durable.
Dans un délai d'un an si des pièces sont cassées, nous en enverrons de nouvelles pour les remplacer gratuitement
période de garantie, nous allons vous aider à réparer la machine, vous seul responsable de la main-d'œuvre et
pièces si la machine a des problèmes.
Emballage et expédition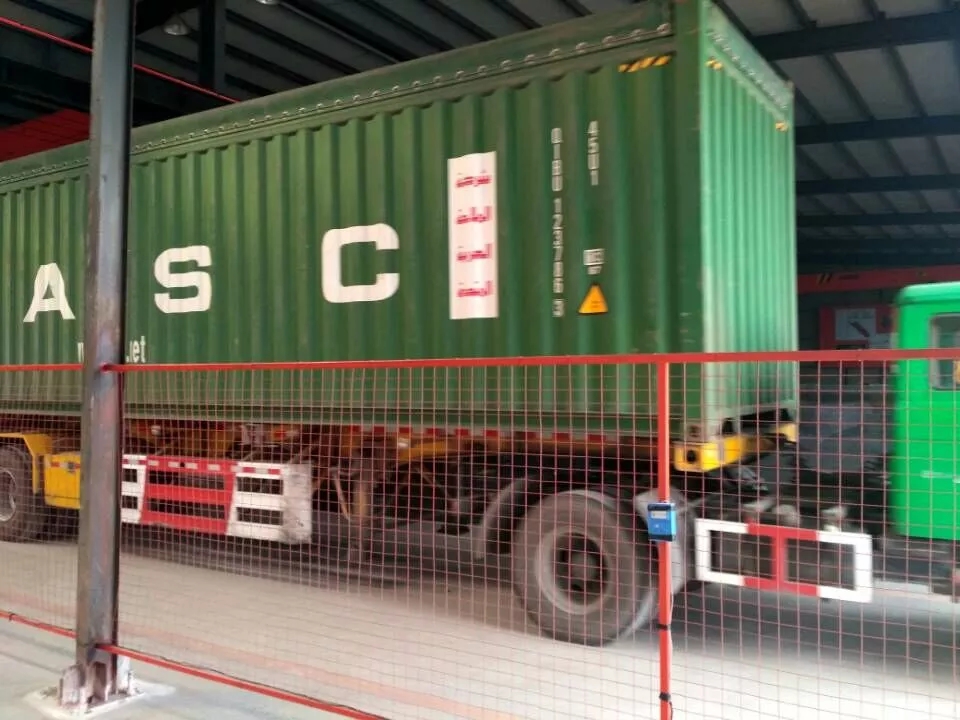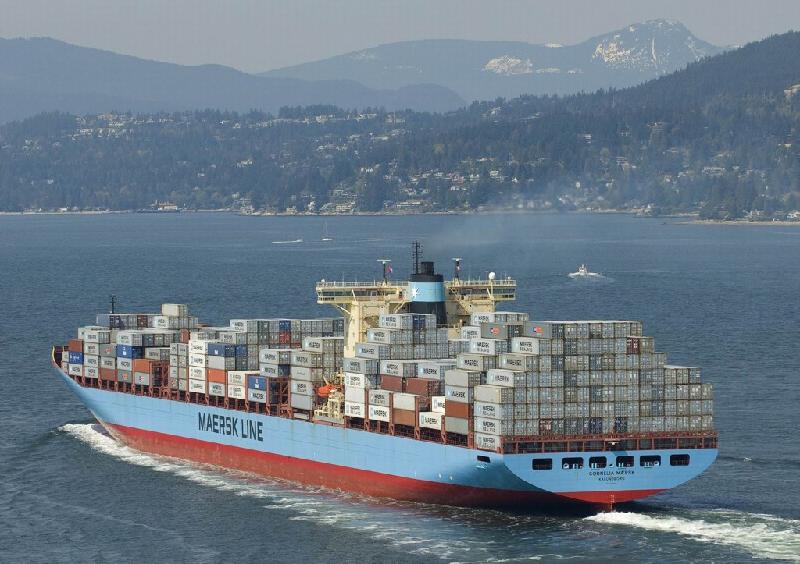 Contactez nous s'il vous plait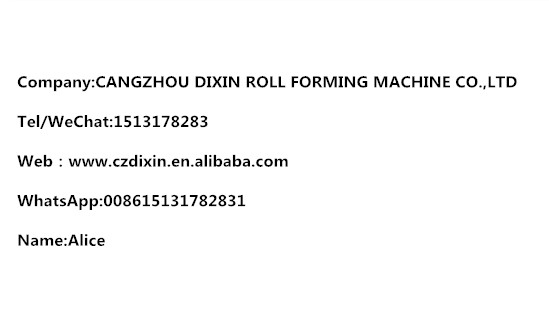 Groupes de Produits : Petit pain de panneau de toit et de mur formant la machine